Chances are that you have not visited Saint Kitts and Nevis , a Caribbean  country of two islands. You may, however, want to add it to your "must visit" list of diving holiday destinations particularly if you are looking for experiences "off the beaten path".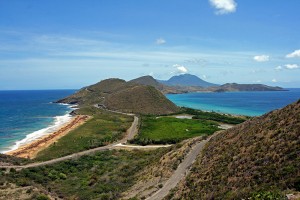 In winter you can expect water temperature around 25°C (78°F) and around 28°C (84°F) in summer.
The variety of marine life is large. You may come across sea turtles, yellowtail snappers, spiny lobsters and octopuses as well as barracudas or the occasional Caribbean reef shark.  Some 200 wrecks in the area are sure to pamper even the most demanding wreck divers.
There are several scuba outfits that can take you to the dive sites and, if you are a beginner, you can also take your first diving course on the islands to kick-start your diving career.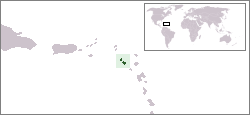 Related articles