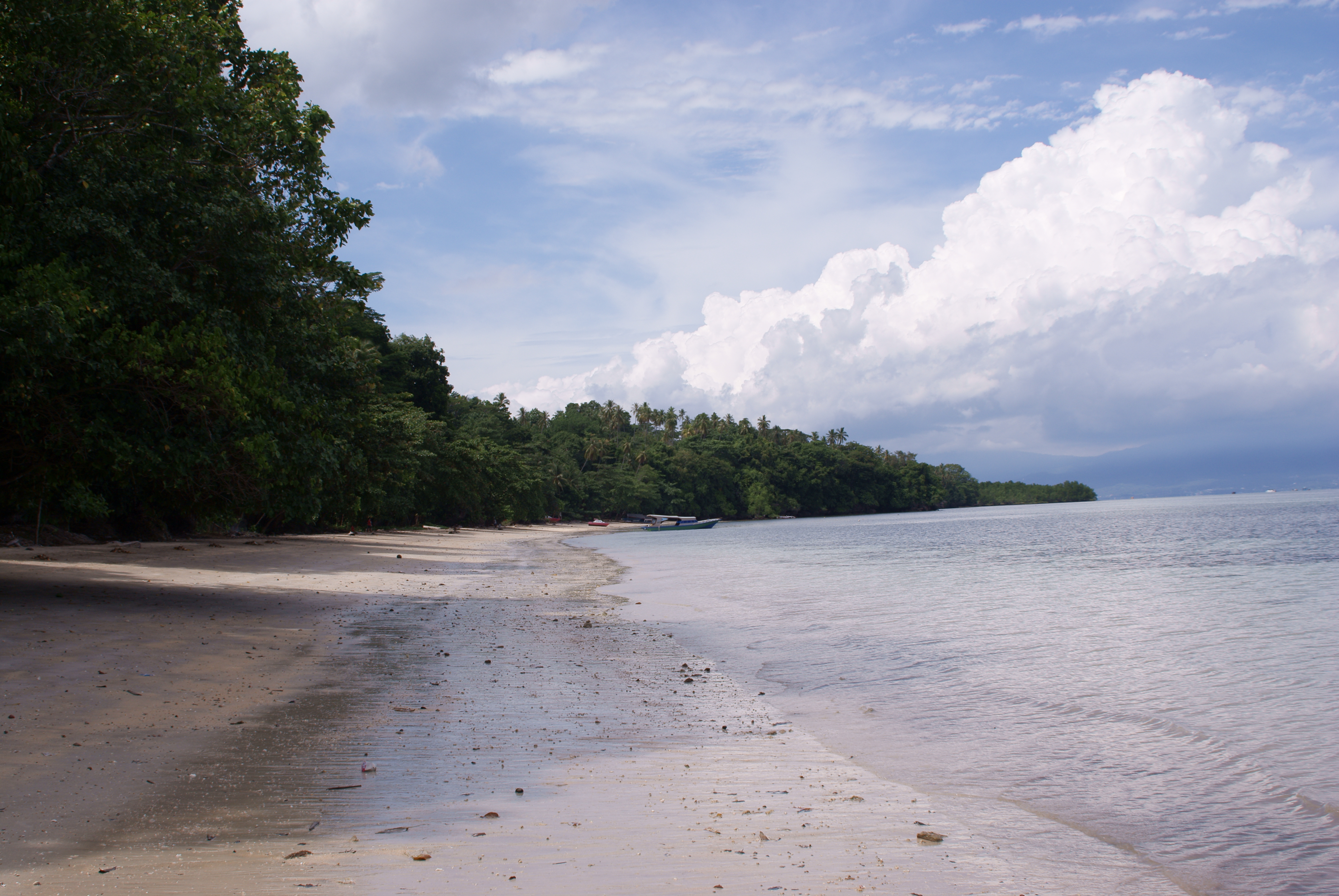 Bunaken
Bunaken is a small island next to the  much large island of Sulawesi, Indonesia.  It is roughly in the middle of the Bunaken National Park, which covers about 890 square kilometers and where 390 species of coral and 90 species of fish.  This is claimed to be more than 70% of all the known species of fish in Indo-Western Pacific.
Besides biodiversity,  the current make diving at Bunaken an experience to remember. The oceanic currents often form counter-currents and gyros and they get mixed with rising and descending currents near the walls.
Diving in Bunaken
The two most popular forms of diving in Bunaken are wall diving and muck diving but there are also some wreck sites. There is a plenty of small animals to see and most of the local dive guides are experts in spotting them.
At the top of the walls, at some 5 to 2 meters most walls turn into coral reefs that are magnificent in their own right. You may, however, need to specifically ask your dive guide to take you there or, otherwise, you may catch just a glimpse of the reef during your safety stop at the end of the dive.
If you have the needed experience, do not miss the night diving in Bunaken. That is when the most interesting creatures come out such as huge sponge crabs.
At the surface
There is really just one way to get to Bunaken. You fly to Manado airport and take a boat to one of many diving resorts. Most resorts can pick you up at the airport. From there it takes about 45 minutes to get to the boat and about the same time to get to the island.
Mind you, there is a local village on the island and you you can visit there by foot but, other than that, the resorts are quite isolated places. One of the better known resorts is Living Colours but there are plenty of others to choose from.
Related articles